Photo by Drew Beamer on Unsplash.
Mentorship is an important development method both for the mentee and the mentor. Selfishly, I could argue that I've gained more than I've provisioned.
Over the past two years, I have mentored and coached over 2 dozen people. My activities have included:
Career discovery conversations.
Methods and ideating the scale-up of personal ambition.
Establishing knowledge management systems with curated materials (e.g. books, articles, white papers, videos, original writing, graphics, and more).
Researching and sharing findings.
One-on-one conversations.
Introductions and networking.
Resume development, rewrites and edits.
Tailored website production (sample).
Motivating to empower, prompt action, and persuade confidence.
From a knowledge and experience standpoint, I've been influenced by Mike Wall.
The Master
In my Interviews of the Ambitious campaign a few years back, I sought to learn about the person behind the job, his/her personal ambition and business strategy. I was fortunate enough to have interviewed Mike (see the archived article here).
Mike is to this day a local technologist here in the Portland-metropolitan area. A smart man, he constantly learns. The thing about Mike, though, is that he wants to share. I concluded that his personal ambition was to facilitate learning.
During that 2019 interview, he told me about a talk he had conceived, "Becoming a Master." The gist was that there are three personas, each with a knowledge determination.
The new professional wants to learn to move his/her career forward.
The mid-career manager ensures posturing by cacheing knowledge.
The Master, though, gives knowledge away to support others.
In my "Becoming a Master" presentation, I hammer that point again and again; by holding onto your knowledge, one can never learn and do more in their lives. [1]
All 3 Personas Make the Mentor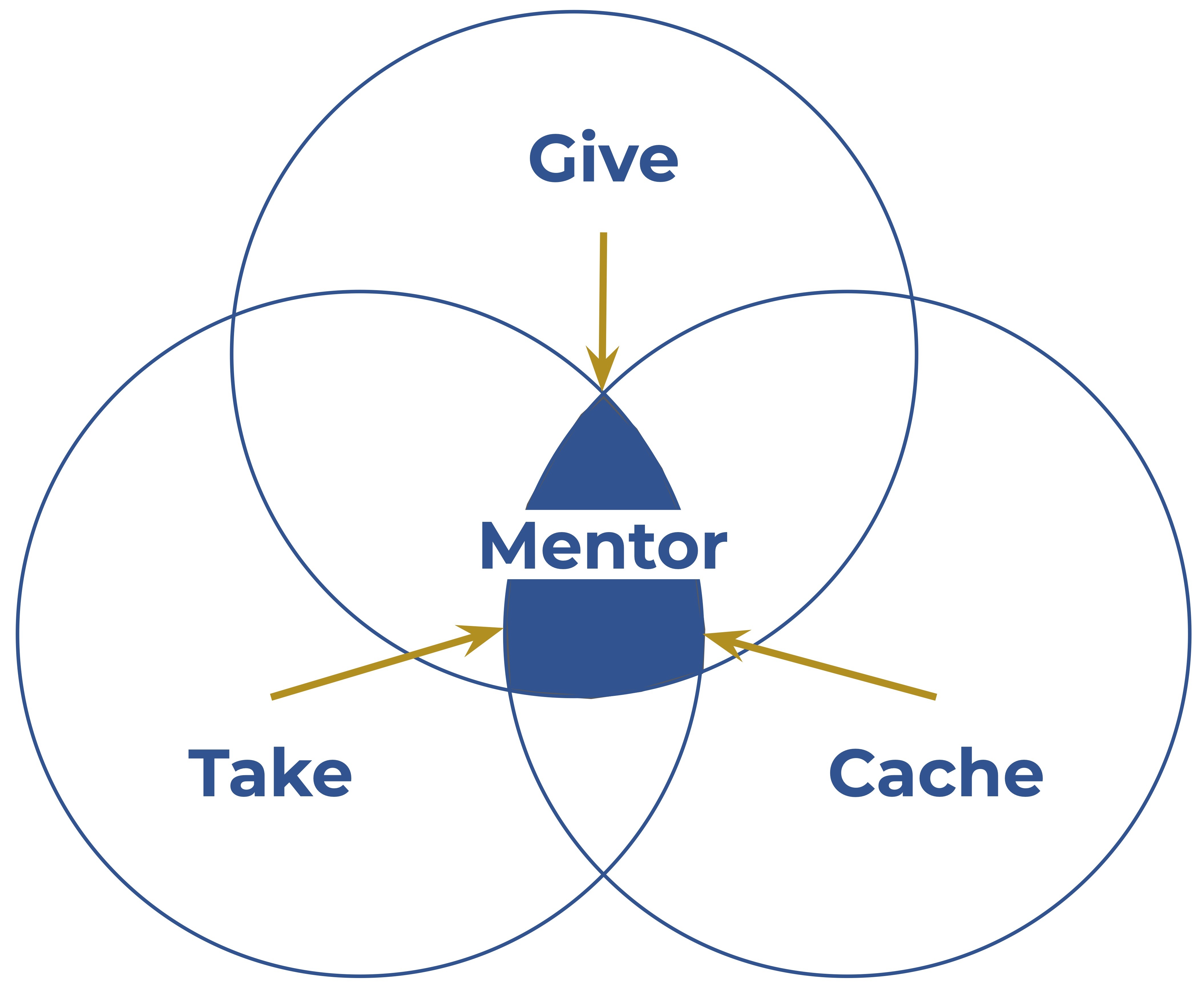 I have found that if I behave as all three personas, then I can be the best mentor I can be. How does that work? Well, let's reframe each of those personas in order.
Student – Hit the books. When a mentee asks a question, or I need more information to provide context, then I research and learn.
Card Dealer – I hold all the cards. Based upon my own knowledge and experience, I can provide the resources to best explain and challenge my mentee.
Danny Rehr, MBA – As I wrote in a past post, Is An MBA Worth It?, "I share my MBA. Accordingly, I create value for my employer and its employees."
Mastery In A Broader Context Mentorship supports scaling-up personal ambition, and the employee lifecycle. Past posts of mine on these topics offer organizational contexts for what Mike Wall calls 'Becoming A Master'.
Scaling-Up Personal Ambition explored recognition of resources and opportunities to generate "end results [of] growth, improvement, newness, support of others, and so on." Get To Know The Employee Life Cycle detailed employee engagement, employee experience, and the employee life cycle as imperatives for "the universal psychological needs that must be met for high performance and continued personal growth." [2]
Mentorship is a driver for both.
In other words, I am constantly learning to provide tailored knowledge to my mentees, and sharing what I know to help them with their jobs and careers. Desired results are growth, path development and high performance. For me, there's a gratification in sharing alongside an urgency to develop myself to meet need.
_____
[1] Wall, Mike. "Es Beginnt Mit Mir. Es Beginnt Mit Dir.". Becoming A Master By Giving It All Away, 2020, http://www.becomingamaster.com/es-beginnt-mit-mir-es-beginnt-mit-dir/. Accessed 22 May 2022.
[2] Building A High-Development Culture Through Your Employee Engagement Strategy. Gallup, Inc., 2019, p. 18, https://www.gallup.com/workplace/355082/employee-engagement-strategy-paper.aspx, Accessed 26 Feb 2021.